It seems like coming up with Windows based tablets is the current big and Must-Do thing for all gadget manufactures of the world. It doesn't take a rocket scientist to figure out the reason though; the iPad has sold 2 million tablets since its launch and of course this is just the beginning. Companies are responding to consumers' new obsession of owning these small, sleek machines, case in point LG which unveiled the UX10 today. It's a 10.1-inch tablet powered by an Intel Atom CPU and Windows 7 Home Premium operating system.
Reviewers from Engadget reported that the UX10 has an LED capacity touch screen, Intel Atom Z530 processor, 1 GB of DDR2 RAM and Wi-Fi connectivity. Other features include a 1.3-megapixel camera, SD card support and a micro-HDMI output.
With consumers spoilt for choice it seems it'll all come down to either brand fidelity (Apple faithfuls won't go anywhere else) or choosing on the basis of specific features that appeal to every geek independently.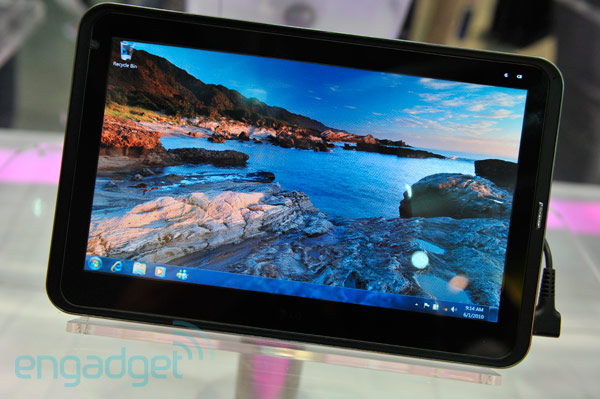 [via engadget]
You Might Also Like:
Like this post? Post Comment and Subscribe RSS