If you're an avid reader and a gadget freak at the same time, chances are you already own a Kindle. Amazon's highly popular e-reader has been around for a while and has received several upgrades in the last few years but it was still considered quite expensive even by the most dedicated users and fans. Not anymore. Amazon just unveiled the new Kindle which is not only cheaper than the previous versions but is now smaller in size and faster in functions.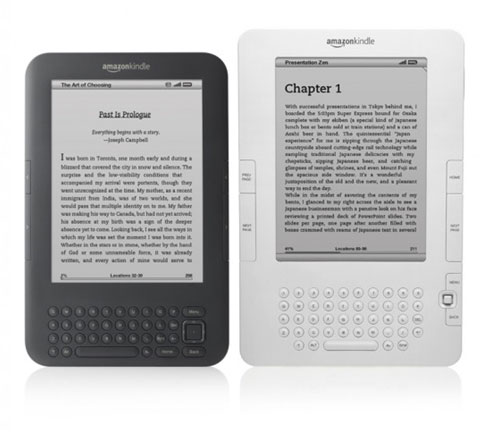 You can buy the new Kindle for just $ 139, which is $ 10 less than Barnes & Noble's Nook e-reader. What's more exciting is that even though now it's smaller in size, it retains the 6-inch reading area. Contrast on the screen has improved by 50%, and page turns are 20% faster. Storage on the device has doubled, and battery life is up to an entire month. There are new custom fonts and hinting on the device which means that words and letters will be more crisp, clear and natural-looking.
Kindle with 3G wireless connectivity will still retail for $189, and Kindle's larger, newspaper- and magazine-oriented DX model is selling for $379.The new devices will ship to customers in more than 140 countries and 30 territories starting on August 27.
The Kindle maybe getting competition from the iPad and B & N's Nook but it's still the most popular e-reader around. It even reached the impressive landmark of becoming the first e-reader with 1 million downloads of a single book; 'The girl with a dragon tattoo'.
You Might Also Like:
Like this post? Post Comment and Subscribe RSS