Now the BBC iPlayer, an on demand video service, will allow its users to link their Facebook, Twitter and Windows Live Messenger to their BBC ID which they get by registering on BBC.co.uk.
The new iPlayer Beta will be officially going live at the end of June. Users will be able to share whatever their watching over social networks while Windows Messenger will show in real-time how many minutes a user is in to a program on iPlayer and allow them to chat with friends while watching the show in real-time. The features will also work for BBC radio stations.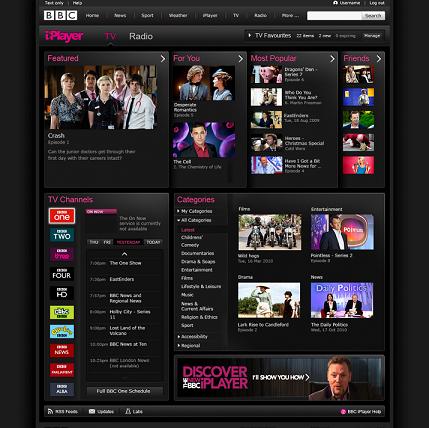 iPlayer will now also be introducing customisable modules similar to the ones available on iGoogle. A new recommendation system will suggest shows based on viewing habits, Tivo like and will even recommend programs from rival channels ITV Player, 4OD, Clic, SeeSaw and Demand Five.
[via TechCrunch]
You Might Also Like:
Like this post? Post Comment and Subscribe RSS