With the iPad launched world wide and everyone who's anyone getting hold of one, the new iPhone is the next big treat that all Apple and iPhone users eagerly await. There are all sorts of speculations, predictions, leaked info, photos and a lot of confirmed news about certain new features going around. The final show down will happen at the WorldWide Developers' Conference in San Francisco's Moscone center from 7th to the 11th of June.
It has been reported that the new iPhone 4, as it's being called, will carry a video chatting feature and reports now claim that it will have a front facing video camera. A lot of speculation is going around regarding the back of the new iPhone and according to an analyst, it would be a touch sensitive housing similar to that on Apple's multitouch Magic Mouse .
The biggest coup however comes in the form of more than 100 new features made possible through iPhone OS 4, Apple's biggest iPhone software update yet. These include the iBooks feature which allows users to buy, read, browse and download thousands of books from the iBookstore and also offers free books.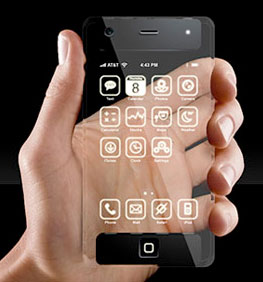 The current limit of 180 apps has been upgraded to 2160 apps which can be organised in the form of folders with faster access to your favourites and drag and drop facility.
Users can also see and receive emails from multiple accounts in a unified box while switching between inboxes easily, organising messages by threads and opening them in third party apps.
Multitasking will also be a big attraction for users and developers as they will have access to seven multitasking services which will allow tasks to be performed in the background saving battery life and preserving performance.
You Might Also Like:
Like this post? Post Comment and Subscribe RSS