Last month Google added a drag and drop attachment feature in Gmail, now this feature is expanded and you can drag images directly into your e-mails. This feature is available only in Chrome browsers others just have to wait for their turn.
When you drag image into e-mails a big box appears suggesting you the location where you can drop images to add them as attachments but you have to drop in composing area to embed them in emails.
Here are the screenshots of the drag and drop process.
Dragging and Dropping Image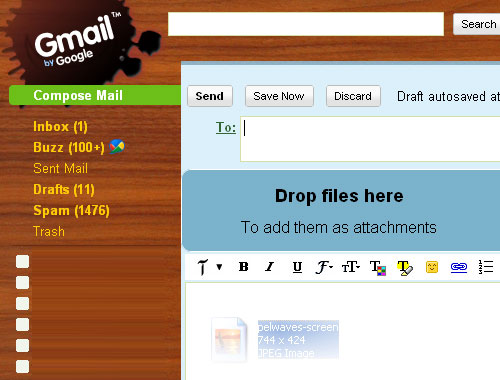 Image Added in E-mail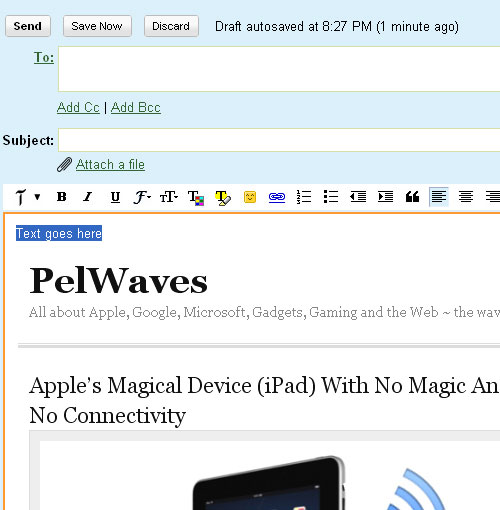 You Might Also Like:
Like this post? Post Comment and Subscribe RSS