In just 63 days after its launch in the US on the 3rd of April, the iPad already boasts of 10,000 Apps which is double in number from its count at the end of April. The 'Release Date' area in the App store app on the iPad shows the number of apps approved and available now. With the massive response to the iPad around the world this does not come as a surprise.
The app count had reached 5000 at the end of April and it has doubled in less than six weeks. Thousands of new apps have been added since the WWDC 2010 in San Francisco last week. The most downloaded apps include Evernote, SugarSync, Plants vs. Zombies HD, Dungeon Hunter HD, Netflix, Wired and the Kindle app.
This is just the beginning though as a huge number of apps from independent developers still await approval from Apple. Currently the iPad has climbed on to the third spot among mobile applications platform and is behind its own stable mate iPhone that has a staggering 250,000 apps and Android Market taking the second spot with 50,000 apps.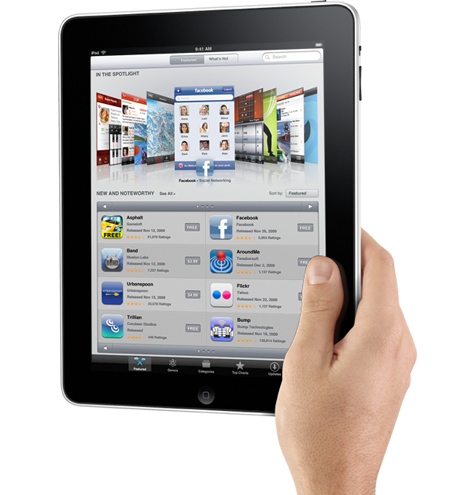 You Might Also Like:
Like this post? Post Comment and Subscribe RSS