Apple's annual iTunes/iPod based September press event is just hours away and along with all sorts of new reports and speculations about what it's bringing, there's one confirmed news for Apple fans. Apple announced that it'll be streaming the event live on Apple.com but there is a catch. You can only stream the event if you own a Mac with Snow Leopard or an iPhone, iPad or iPod running iOS 3.0 or higher. PC and Android users can't access the streaming.
It's been quite a while since Apple last live streamed one of its events and today's announcement has once again started the speculations about the reasons behind it. The last live stream was when Apple launched their new streaming technology —QuickTime Streaming Server. This might be a hint that Apple is once again bringing something related to online video streaming.
Apple is expected to announce its 99 cents TV rental program at the event and experts believe that these shows will be available via streaming. Another Apple product expected to make a debut at today's event is the new Apple TV or the iTV and rumours of Netflix coming to the iTV are also flying around through reliable inside sources. Netflix is already available on the iPhone and the iPad via their official app and if Apple has worked with them to build it into the iTV system, it's certainly possible it will be using the "industry-leading HTTP Live Streaming" that Apple showed off in their live stream press release.
Whatever the reason may be behind the live stream, it's a treat for faithful Apple fans and those who can't wait to get their hands on the new iPod Touch. If you're an Apple fanatic too, tune in at 10 a.m. PDT on your favourite iOS device running 3.0 or higher.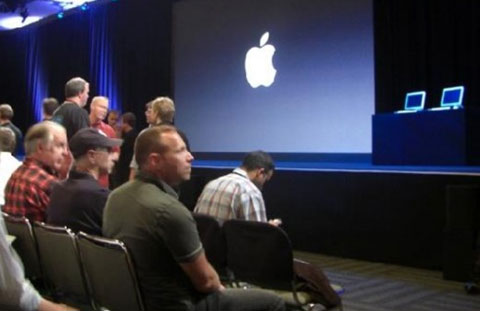 You Might Also Like:
Like this post? Post Comment and Subscribe RSS