Get ready to upgrade your music library to an un believable level as Apple's app store has just launched MOG (Music on the go) an app that allows access to over 8 million songs for just $ 10 per month. The app has the ability to store and play the MP3 files (up to 320 kbps) of the songs directly on your iPhone and iPod touch to listen on the go or wherever and whenever you want. You can only store the songs locally on your iOS device and not keep or transfer them.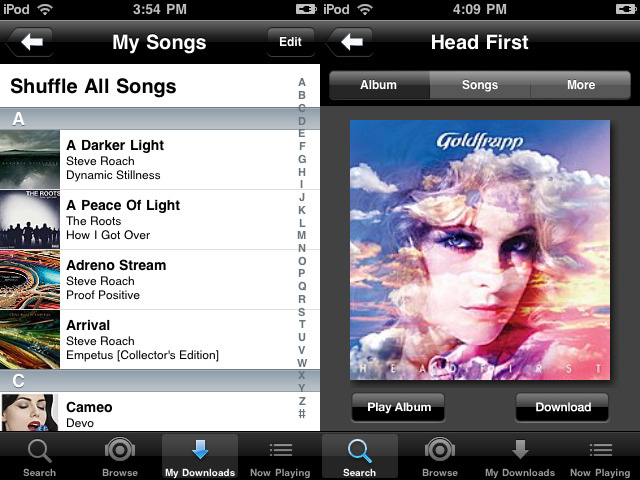 MOG is better than most other music streaming apps as it provides users with ad-free music with no limit to accessing consecutive songs from a single artist. The app lacks multi-tasking support for now but Apple is promising that it'll be updating it in a few weeks to add all the lacking features.
Apple is offering a three day free trial period to promote the app but the huge data base of songs it's offering with no limits and restrictions on accessing a single artist's work, it's sure to become popular very soon. Check the video below to get a taste of MOG.
You Might Also Like:
Like this post? Post Comment and Subscribe RSS