Stories about Apple building a touch screen iMac are not new and it's been reported from reliable sources in the recent past that Apple wants to introduce its iOS and Touch UI to its desktops. Now there's evidence that Apple is indeed serious in introducing the touch screen technology to iMacs and also adding flexible hardware qualities.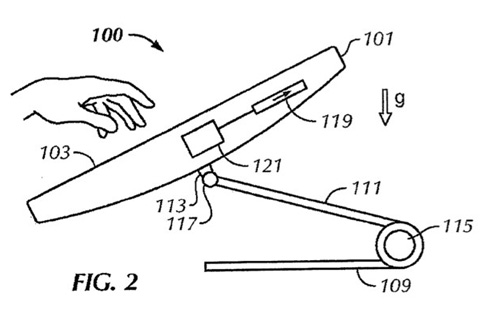 The website Patently Apple has released a few European patent filings from September 2009 which show diagrams of a flexible iMac which works as a standard desktop controlled by a mouse and a keyboard when standing upright and turns in to a touch screen device (like an iPad) when reclined. In other words, your iMac will turn in to an iPad when reclined backwards as an accelerometer will trigger advanced multi-touch mode and switch the operating system from Mac OS X to iOS.
In addition to seamlessly switching modes/operating systems, the patent information also details a system that would allow peripheral control of an iPhone or iPad from the iMac touch.
This could mean another best selling device for Apple and time to start thinking on the same grounds for rival companies. All those who haven't bought an iPad might want to hold on to their money for a little longer and spend it once this dual function device hits the market.
[via Engadget]
You Might Also Like:
Like this post? Post Comment and Subscribe RSS