The 'Like' button first invented by Facebook now features on more than 350,000 sites worldwide and of course the number is increasing every day. It's become a very handy tool in customer feedback about all sorts of things; from music videos and photos to status updates and even deciding Facebook competitions held by official fan pages of fashion designers and radio stations.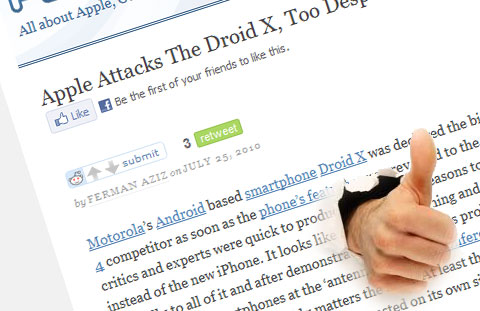 However if you don't find the 'Like' button on any site or blog, you can still share them with your friends on Facebook and 'Like' them by using the extension called 'Greasemonkey' developed by a Facebook engineer as a personal project. It's not officially affiliated with the company so you're entitled to use it.
As explained by Facebook staff itself, here's how it works:
If you come across a site without the Like button, you can still use social plugins to share articles with your friends by installing the Facebook 'Like' Greasemonkey script. Built as a personal project by a Facebook engineer at one of Facebook's company Hackathons, the script makes it possible to have Like, Recommendations and Activity Feed features on any Firefox page you visit.
Just install the Greasemonkey ad on which works best with Firefox and also Google Chrome and you'll be able to not only 'Like' any web site, but also employ all the recommendations and activity features. Safari users will require installing the 'Greasekit' ad on to get the above results.
You Might Also Like:
Like this post? Post Comment and Subscribe RSS