Microsoft's Windows Phone 7 is still in development and MS have been teasing with all the features it's loading it up with and has also put it out for previews by experts. Several previews of the Windows Phone 7 recently pointed out that the device was missing one very big and key feature which could become a serious point loser in the smartphonme market: Web video.
It looks like MS has listened to the criticism and a photo tweeted by a former Microsoft program manager with access to the Windows Phone 7 Marketplace confirms that the first batch of apps for the Windows Phone includes Yelp and YouTube. The latter of the 2 is listed as a "Music Hub Add-On."
This is a wise but completely obvious and logical move by Microsoft as not carrying the options would have been nothing but suicidal. It's also good to see a lot of apps for games and productivity tools in the photo as no smartphone is complete without those. Now it all depends on MS to announce the date of launching the Windows Phone 7 as a 2 year development period should be more than enough and it doesn't want to burn out before launch.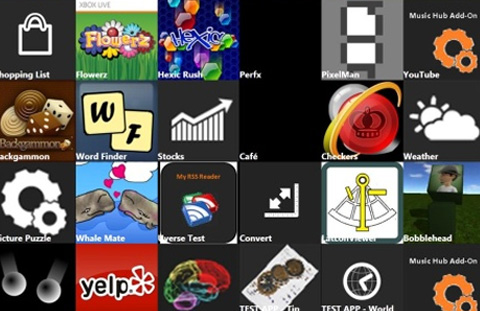 [via Engadget]
You Might Also Like:
Like this post? Post Comment and Subscribe RSS