Apple is now shipping the iPad (all 6 models) within 24 hours of placing an order. This is a major upgrade from the previous 3-5 business days offer which was on till the last weekend. It comes as a surprise as Apple recently cautioned customers that their orders could even take 7-10 business days. Upgrading the delivery system to just 24 hours is pretty impressive and will help increase the already sky high sales.
Apple sold 3 million iPads before the end of the 3rd month of its launch and admitted that it was difficult to meet the demand for their production unit. Now, the gap has been covered and the company is producing and shipping iPads as fast as consumers are asking for them.
There are 6 iPad models available in the market: Wi-Fi 16GB, 32GB and 64GB, and Wi-Fi + 3G 16GB, 32GB and 64GB. All of them have gotten the development and delivery boost and needless to say, fans are lapping up the devices as soon as they emerge.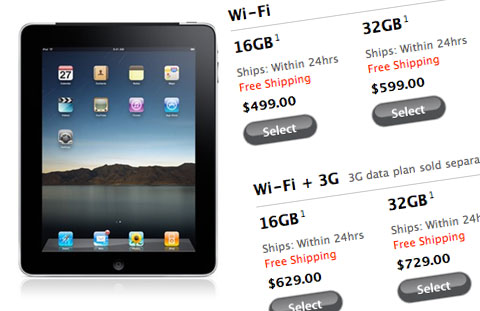 You Might Also Like:
Like this post? Post Comment and Subscribe RSS