Apple's world famous tablet is currently available in the US from Best Buy and Apple stores only which has come under criticism from a lot of quarters. Now Apple is finally fulfilling the promise of bringing the iPad to more retailers and Target Stores are the next lucky brand to get to sell the tablet from October 3rd.
Target announced the news in an official press release and is offering a 5% discount from October 17th if the device is purchased with a Target credit card. This is a move that will entice new consumers to buy the iPad from Target instead of the original 2 retailers and also get their Target credit cards which is a win-win situation for both parties.
Target is very excited to offer the revolutionary iPad to our guests nationwide," said Mark Schindele, senior vice president, merchandising, Target. "We are committed to providing our guests' with the best products and we think iPad will be at the top of our guests' holiday shopping lists.
The retail store will be selling all 6 models of the Apple tablet along with a full range of accessories and add-ons in its stores across the country which will bring the device in easier access of consumers than it was previously. Target has 1,743 stores in 49 states nationwide and at Target.com. If the iPad continues to sell like it is currently, Target will make a huge profit with its sales at such a large number of stores just in the US.
No wonder competitor Walmart has also indicated that it hopes to sell the iPad by the end of the year.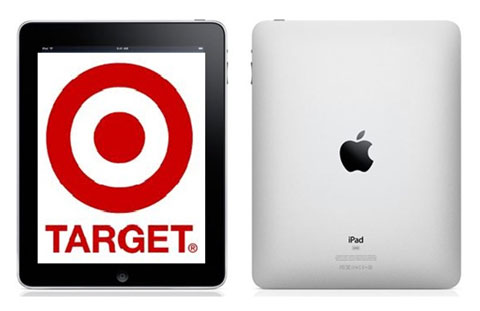 You Might Also Like:
Like this post? Post Comment and Subscribe RSS