If you visit Apple.com you will be able to see clearly a message there, which reads:
Tomorrow is just another day.
That you'll never forget.
Check back here tomorrow for an exciting announcement from iTunes.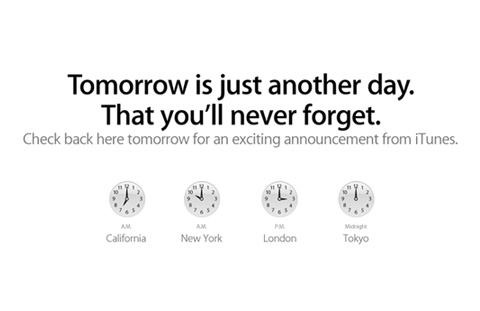 According to MacStories, Apple could be announcing:
We know that iOS 4.2 should drop tomorrow at 10 AM PST, and we know that iPhone and iPad users will be able to download the software update using iTunes. Will Apple change the system underlying the whole software update process? But then again, how would that be something we'll never forget?

What comes to mind if the long-awaited "iTunes in the cloud", based on that huge data center Apple is building in North Carolina.

We'll check back tomorrow at 7 AM PST.
You Might Also Like:
Like this post? Post Comment and Subscribe RSS