Apple UK has announced 12 Special Giveaways for it's Euorpean iTunes customers only, on this Christmas season. These downloads are not of specific category, European customers can download movies, music, apps, books, and TV episodes from iTunes.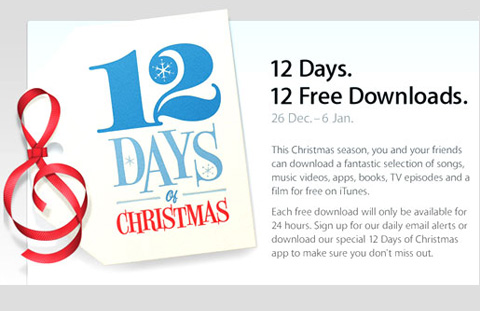 This Christmas season, you and your friends can download a fantastic selection of songs, music videos, apps, books, TV episodes and a film for free on iTunes.

Each free download will only be available for 24 hours.
Start date of this promotion is, December 26th 2010 and will end on 6th of January. No news whether such promotion will be availabe for US customers or not.
Special iPhone app for "12 Days of Christmas" offer will also be available on iTunes App Store.
You Might Also Like:
Like this post? Post Comment and Subscribe RSS