It was just revealed by the famous iPhone hacker and developer behind Sn0wbreeze that he has successfully jailbroken iOS 4.2 for iPads. The proof was given with a photo showing full root access using MobileTerminal on iOS 4.2 Beta 3 for iPads.
There is no confirmed date when the new jailbreak will be available publicly but details about it reveal that it was achieved using Geohot's untethered bootrom level Limera1n exploit.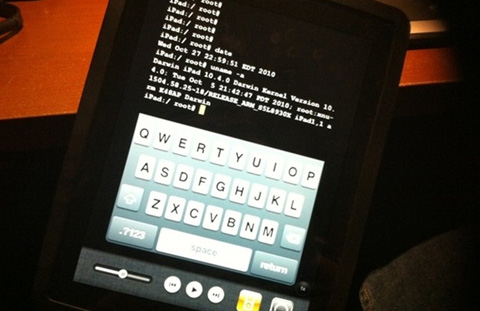 Limera1n has been the base for a lot of recent jailbreaks and it is proving as one of the best tools for jailbreaking Apple devices of all kinds and versions. It can create custom firmware files without the upgraded baseband so that you can unlock your phone using the existing version of Ultrasn0w.
Whenever the new version of Sn0wbreeze is made available for the public, it will jailbreak all the following devices:
• iPhone 4 and iPhone 3GS on iOS 4.1
• iPhone 3G
• iPhone 2G on iOS 3.x.x
• iPad on iOS 3.2.2 and iOS 4.2
• Apple TV 2G and iPod touch (2G,3G and 4G) on iOS 4.1
You Might Also Like:
Like this post? Post Comment and Subscribe RSS