All Nexus One owners are in for a pleasant surprise today: An over-the-air-update to Android 2.2. The upgraded version, also known as FroYo was revealed last month at Google I/O conference in San Francisco. Showcasing major speed upgrades, WiFi hotspots and tethering functionality, cloud-to-device integrations and Adobe Flash 10.1, it became one of the most awaited upgrades amongst the Android addicts.
The roll out though available only to Nexus One users for now, rest of the Android based phones will be getting the much awaited upgrade very soon. Android is an open-source OS and manufacturers of phones like the HTC EVO (which uses Sense UI) have it up to them to implement new OS updates. Nexus One being Google's flagship phone was obviously going to be the first one to get the upgrade.
If you're planning to get introduced or convert to the Android universe, your choices include getting a Nexus One right now or waiting a short while to get the FroYo experience on one of the Android based devices waiting in line to receive the promised gift soon.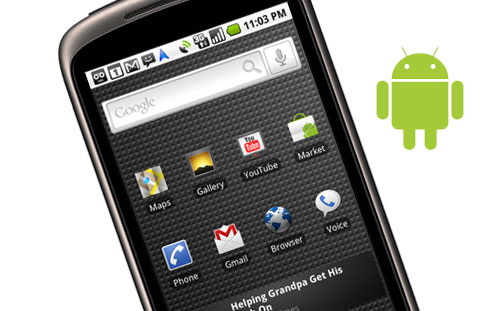 You Might Also Like:
Like this post? Post Comment and Subscribe RSS