Acorp is promising to bring an incredibly affordable 5-Inch Android Tablet in the market by next month. The device is sure to fly off the shelves if Acorp delivers on its promise and keeps the price and availability within consumers' reach. However, this is not all that Acorp is teasing us with.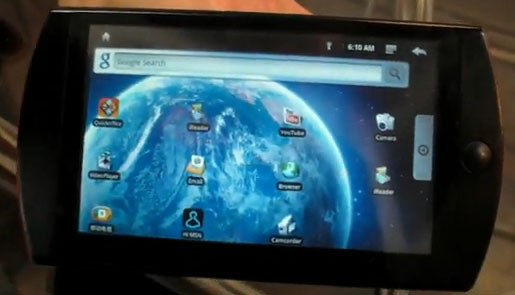 A 7-Inch tablet will follow the 5-Incher, carrying Android 1.5 which will be upgraded to 2.2. There is also an HDMI output that supports 720p video and it is powered by a Rockchip 600MHz ARM9. It also has a micro SD slot, 3.5mm jack and Wi-Fi. With a red colour scheme on the back, it resembles the Dell Streak and comes with a resistive touch screen with a stylus added to facilitate navigation. Representatives at Acorp claim they'll be releasing one with a faster processor later this year.
There is a catch though for the retailers. The devices will be available for $ 88 if bought in bulk i.e. at least 1000. What is the price that consumers will have to pay to get their hands on one of these? Let's wait and watch.
[via AndroidCommunity]
You Might Also Like:
Like this post? Post Comment and Subscribe RSS