Apple can happily go on shunning and alienating Adobe from its platform as there is a whole world of opportunities outside their premises where some great team-ups and collaborations are happening. Adobe has fully embraced the Android world and the latest release of Adobe Air 2.5 is a clear indication of things to come.
The Adobe® AIR™ runtime lets developers use proven web technologies to build rich Internet applications that run outside the browser on multiple operating systems. Air 2.5 was released today at Adobe MAX, Adobe's worldwide developer conference, and it supports accelerometers, multi-touch gestures, cameras and microphones, GPS data and hardware acceleration across a variety of silicon partners including Broadcom Corporation, Intel, NVIDIA, ST Microelectronics, Trident, Texas Instruments, Qualcomm and a number of others.
Adobe Air until now has been a platform for creating desktop apps but will now extend the runtime to smartphones, tablets, and TVs running the Android operating system (as well as the Blackberry Tablet OS). For the most part, that means Android phones, Android tablets, and Android-powered Google TVs.
AIR 2.5 also brings with it a number of new features designed to make it more useful on mobile devices. It includes geolocation and accelerometer support, access to camera and video applications, multi-touch and gesture support, and a 50% faster JavaScript engine. All of these features are essential components for mobile apps, so it's no surprise the new version of AIR arrives with these upgrades.
Adobe also confirmed that Flash Player 10.1 has been downloaded more than 2 million times from the Android Market.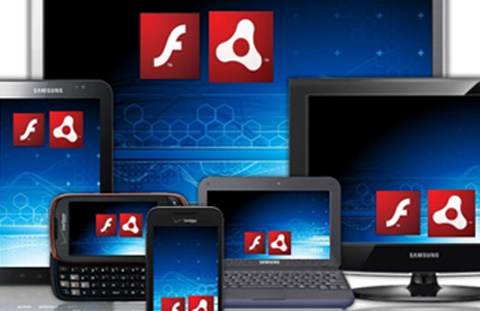 You Might Also Like:
Like this post? Post Comment and Subscribe RSS