Flash 10.1 beta was released in May this year and it arrived on the Android market about 2 months ago. The new version is clearly very popular among Android users as it has crossed 1 million downloads according to data released by Adobe today. Android smartphone users have been downloading the 10.1 beta passionately and both Google and Adobe couldn't be happier with the trend.
Adobe wants to make Flash a consistent part of mobile platforms and Google has confirmed that Android 2.2 a.k.a Froyo would support Flash. The partnership is going smooth and can be expected to remain strong in the future as the results of their teaming up are more than encouraging. This once again brings to light the sad fact that Apple still refuses to allow Flash to run officially on its devices without giving a valid reason and hence is losing a great deal of money that could have come its way easily.
Android users have reported good performance from Flash 10.1 on their smartphones and it's obvious that if it was available on iOS, it would've seen even greater downloads. There is a lot of Flash content online and it obviously doesn't run on Apple devices unless you jailbreak your devices and install different softwares available which make it possible to run Flash on them.
It looks like Android users will always be scoring over iOS in this area and with the popularity of the beta version of Flash 10.1, it's easy to predict that once the final product is released, the numbers are sure to grow even more within weeks.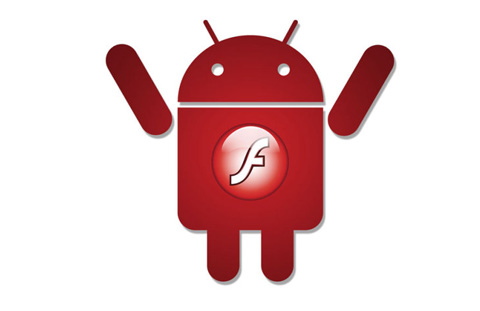 You Might Also Like:
Like this post? Post Comment and Subscribe RSS