Apple has just updated its Privacy Policy page adding a new clause which allows the company to legally store "the real-time geographic location of your Apple computer or device" and share it with "partners and licensees." Users have no choice but to agree to the clause but Apple is reassuring that the data is "collected anonymously in a form that does not personally identify you."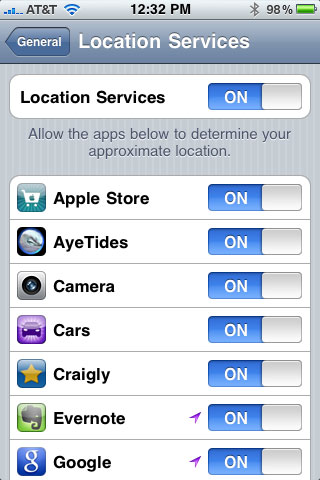 Apple's official announcement is as follows:
To provide location-based services on Apple products, Apple and our partners and licensees may collect, use, and share precise location data, including the real-time geographic location of your Apple computer or device. This location data is collected anonymously in a form that does not personally identify you and is used by Apple and our partners and licensees to provide and improve location-based products and services. For example, we may share geographic location with application providers when you opt in to their location services.
The only option to escape this data collection is to turn off all GPS services which almost kills the purpose of buying an iPhone or iPad. A little compensation comes in the form of the "Location services" page in the new iOS 4 that allows users to prevent apps from using location data. However, it is not confirmed if this will also prevent Apple itself from collecting, storing and sharing users' data.
[via Zdnet]
You Might Also Like:
Like this post? Post Comment and Subscribe RSS