Dell's Android based tablet "Dell Streak" will be available in stores tomorrow with a plan to bump the iPad off the shelves. If you agree to a 2 year AT&T contract you can get your hands on a Dell Streak for $299.99, that's 40% less than the entry-level iPad and less than half the price of an iPad 3G. Since the Dell Streak also makes phone calls, it competes with all smartphones in the market. However, if you want an unlocked device, it'll cost you more than a 16 GB iPad i.e. $549.99.
Dell Streak includes front and back facing cameras, Wi-Fi and 3G capabilities, and a 1 GHz Qualcomm Snapdragon processor — the same one that powers the Nexus One phone. It's bigger and more advanced than most smartphones, smaller than most tablets, yet carries all the features of both.
Getting an AT&T deal with a full data and voice plan is the key to get the Dell Streak in $ 300 which may also mean that you can make it your primary phone and tablet device, ditching your previous phone and escaping the pressure to own a tablet separately. The unlocked edition costs more but obviously gives you an open field of carriers and apps to choose from, still carrying features that the iPad and other tablets don't offer for the same price. So, would you buy one tomorrow?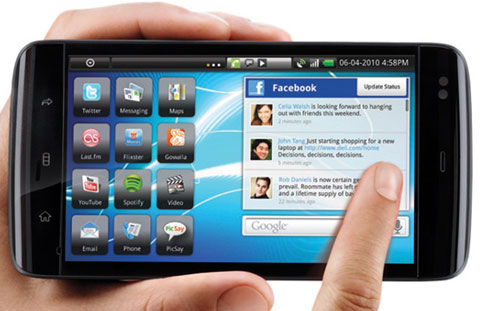 You Might Also Like:
Like this post? Post Comment and Subscribe RSS