YouTube's mobile website, m.youtube.com , has just received an update revealing a new and improved user interface and support for better quality video for mobile devices. This is being called a major downer for iPhone's YouTube app which may become irrelevant in the update's aftermath.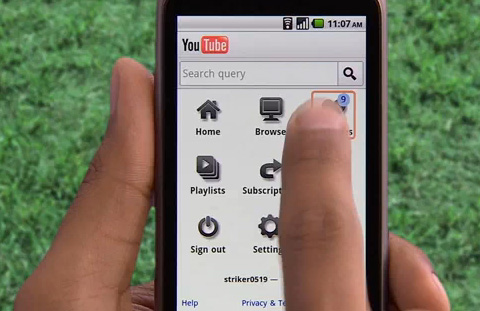 Google made the announcement on its YouTube blog calling it "really fast" and that the "user interface incorporates larger, more touch-friendly elements, making it easier to access videos on the go." Mobile YouTube receives 100 million video playbacks a day and is a complete market in itself and it makes sense on Google's part to take the reins back in its hands by almost making the native iPhone YouTube app obsolete. The reason behind this is summed up by Google's Alex Chitu on the company's blog:
Unfortunately, the native applications are rarely updated, so users miss the new features added to Google's service. A good example is the YouTube application for iPhone, developed by Apple, which still uses 5-star ratings, doesn't support captions, annotations or search suggestions and offers a single sharing option: email. Google's YouTube application for Android is not much better, even if it's updated faster.
You can check out the new features in the video below.
You Might Also Like:
Like this post? Post Comment and Subscribe RSS