YouTube has just started testing its new live streaming platform with a few chosen partners including Next New Networks, Howcast, Young Hollywood, and Rocketboom. The testing period began Monday morning and will go on for two days. YouTube released the list of events that will be streaming live through these partners and also announced a real time comment feature where all four content providers will respond to user feedback.
YouTube is the biggest video sharing platform in the world and though it has occasionally broadcasted live events in the past- the U2 concert last year, presidential speeches (latest one being President Obama's address about ending US combat mission in Iraq) and this year's Indian Premiere League- it still features no where in the live streaming market where currently platforms like Ustream, Justin.tv and Livestream are the leaders.
If YouTube does launch a full fledge live streaming service, it is sure to give tough competition to the existing players and even covert their users. It is important to note though that the current testing is happening through chosen YouTube partner companies and not millions of ordinary users. This basically means that YouTube is not opening up the feature for public testing and may not do so even when it decides to launch the feature formally. It would not only be a huge infrastructure to develop and make available to millions of users but also a risk of unleashing improper and disturbing content like sometimes found on chat roulette and other live streaming sources.
The live testing will end in 2 days and YouTube makes clear that this is not an indication that YouTube Live Streaming will launch any time in the near future. It may take a while before the feature materialises in to a permanent one.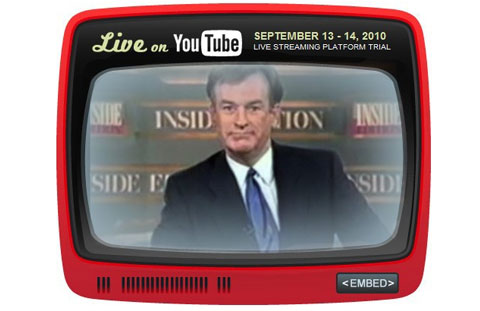 [via Engadget]
You Might Also Like:
Like this post? Post Comment and Subscribe RSS