While Apple fans fuss and fume over their favourite company's short comings, the Droid X from Motorola is busy making sales records of its own in less than 24 hours of launch. The device is already threatening to get scarce from the market and Verizon's phone activation infrastructure is getting overwhelmed, delaying activation of phones after purchase. The official Verizon Wireless Twitter account confirmed the massive response and activation delays but said that it's not only the Droid X but all other phones on the network are experiencing such heavy traffic.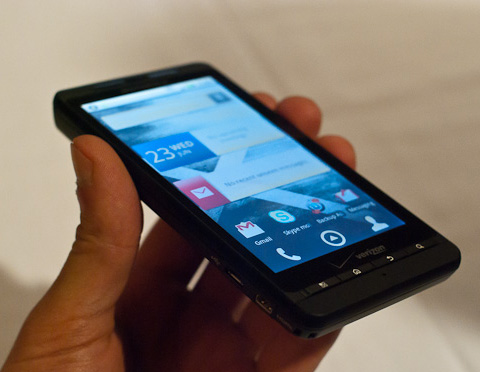 The biggest news that's come out about the Droid X is the warning to tech geeks to refrain from trying to hack, root or modify it, unless they want a useless brick to use as a paper weight. The new massive smartphone carries a technology described by Motorola as "eFuse" which is commanded to blow the fuse and shut the device down if it's unable to verify the stock bootloader. The only option left will be to take it back to Verizon and pay for getting it fixed by re-booting it with authorised software.
This is a massive let down for the countries where the Droid X won't be available legally and it's sure is a challenge for all those smart hackers around the world who've successfully hacked all smartphones to date. Whether they succeed this time or bow down to the power of Android will be interesting to watch.
Check out video review of Droid x:
You Might Also Like:
Like this post? Post Comment and Subscribe RSS