We know the dispute between Apple and Adobe prevents any Flash content to feature or play on Apple devices but smart developers keep coming up with new ways to beat the ban. A new iPad app now allows you to stream Flash games on your Apple tablet and it's already available for download.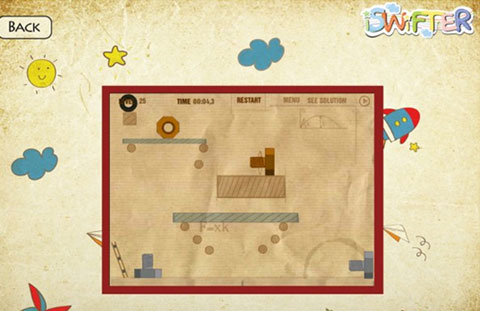 The app is the brainchild of iSwifter which is a cloud based Flash Streaming service launched by the YouWeb Incubator. YouWeb has previously launched several successful gaming start-ups like CrowdStar, AuroraFeint, OpenFeint and Sibblingz.
iSwifter allows users to browse, play and rate Flash games from gaming portals on the web, with each game optimized for iPad. With iSwifter, Flash does not run on the device at all but it is streamed to the tablet just like a Netflix movie or a YouTube video. So, game developers don't have to build an iOS specific app for their games, but can instead publish their Flash games to iSwifter.
Flash game portals supported by the iSwifter app currently include Yahoo! Games, AOL Games, Facebook and Kongregate, with one game per service playable at launch.
iSwifter promises to bring its technology to iPhone, iPod Touch, Android smartphones and Windows Phone 7 later this year. You can watch the iSwifter promotional video below to know more about it.
You Might Also Like:
Like this post? Post Comment and Subscribe RSS