Google has just made its Walking Navigation (beta) and Street View smart navigation software available for Android 1.6 and above. This is a major development and a feature that deserves to be on top among the must download items on your Android phones.
Walking Navigation is bundled into Google Maps for Mobile 4.5 and it offers a great tool for pedestrians to find their way from one place to another. It has a "vibrate to turn" alert feature and the map rotates with you as you turn your phone left or right. The feature works great despite being in beta testing.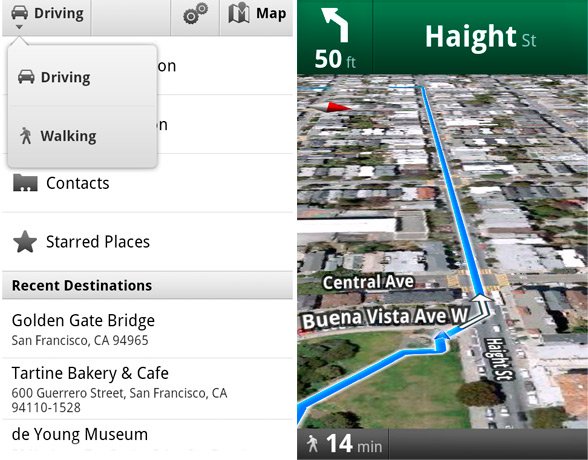 Street View smart navigation is tailor made for smartphones and offers all the functions you're used to seeing on your desktop browser. It has a new Google Maps search bar which makes it easier to find places you're looking for. The app shows options like 'Driving' and 'Walking' to choose from and shows maps to match your particular state.
It also shows how long you've been on the go while searching for your desired places and records your recently searched and navigated destinations with the "Recent Destinations" feature.
Check out the video below to get acquainted with the system and its functions before you start downloading.
[via Engadget]
You Might Also Like:
Like this post? Post Comment and Subscribe RSS