Along with updating its Mac line today, Apple has also introduced a new revolutionary product that may mark the beginning of the end for the mouse. The product is called the Magic Trackpad and it's a Bluetooth device that basically carries all the same multi-touch gestures found on Apple's Mac line. All iPhone, iPad and iPod touch users will also find their favourite touch functions and gestures on the Magic Trackpad.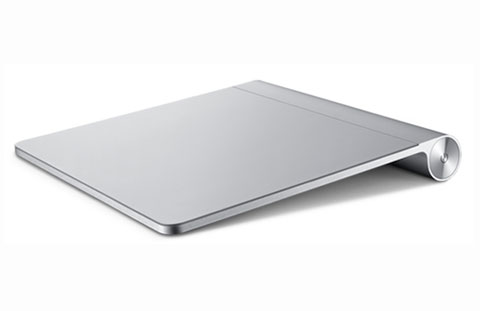 The multi-touch gestures include the two-finger scroll, the three-finger swipe, and the two-finger rotate. There are a host of others as well, such as four-finger swipes up or down to trigger Expose. These are all things that MacBook Pro users will be well aware of. The entire thing is also clickable, just like a MacBook trackpad. In other words, you can ditch your mouse with this product, if you want to.
The Magic Trackpad is released hot on the heels of Apple's Magic Mouse which brought limited multi touch functionality to iMacs. It even costs the same as the Magic Mouse i.e. $ 69 and runs on 2 AA batteries which last for 4 months. Apple is also selling a rechargeable battery pack for $ 29 that comes with six batteries and will let users change out the batteries in Bluetooth devices like the Magic Mouse, Magic Trackpad, and keyboard.
Magic Trackpad's Bluetooth connection makes it possible to use it from as far as 33 feet. However, it will require OS X Snow Leopard (10.6.4), presumably because of some of the newer multi-touch gestures built-in to the OS.
You Might Also Like:
Like this post? Post Comment and Subscribe RSS