A major security flaw has been found in iOS 4.1 because of which you can make calls from locked iPhone. You can bypasses iPhone's passcode lock without any hack.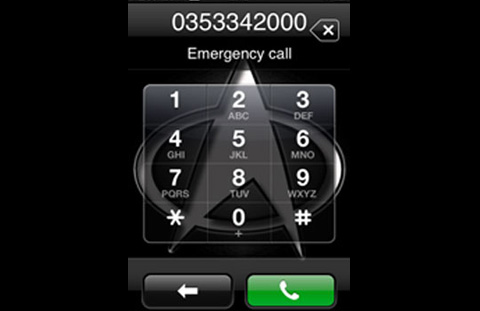 This security issue in iOS 4.1 was found by folks at MacRumors Forums.
I think I just found a security flaw in ios 4.1.

When you iPhone is locked with a passcode tap Emergency Call, then enter a non-emergency number such as ###. Next tap the call button and immediately hit the lock button. It should open up the Phone app where you can see all your contacts, call any number, etc.

My iPhone is jailbroken so that could be causing it. Can anyone confirm that it works on non-jailbroken iPhones?
Check out the videos bellow to perform this hack.
You Might Also Like:
Like this post? Post Comment and Subscribe RSS