Nike is one of the giants when it comes to sports equipment and all sorts of sports wear. Now, the company is getting on to the iPhone app platform and has just released its official iPhone app for runners. Available to download for $ 1.99 the Nike + GPS app will pull in data from the device's accelerometer and GPS to give you an effective and accurate tool to maintain your fitness. Chances are users won't mind paying for an app that's coming from a source as credible and reliable as Nike.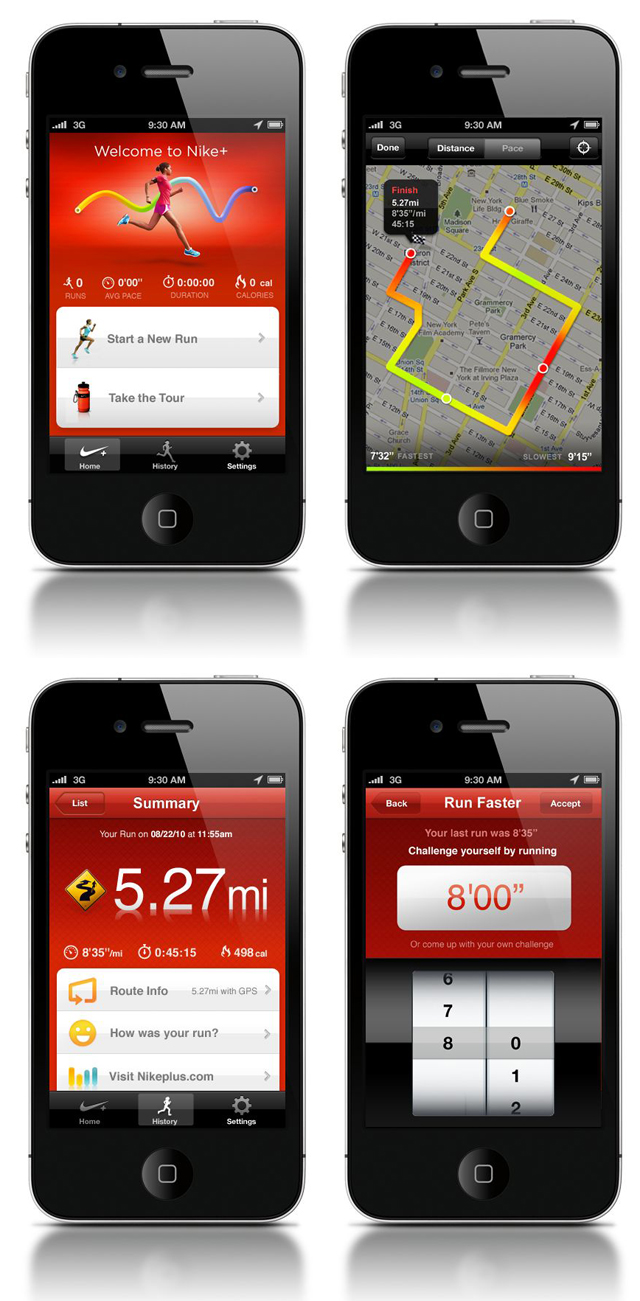 The app will work even when there's no GPS signal available and runners can visually map and track every run whether indoor or outdoor. Your treadmill running is also completely supported and you can track your distance, time and number of calories burned. The app has mapped routes which show a breakdown of your pace at various points during the run if you're running outdoors.
Any runner or people who regularly exercise know that staying motivated is a big challenge and sometimes people quit when they lose the will to keep going. The Nike app has a cure just for that. It has a "Challenge Me" feature which helps you challenge yourself to run greater distances, longer times or quicker paces than your previous runs. The app also provides on-demand motivational messages from pro athletes and celebrities during your run.
You can also share your running data and results with friends on Facebook and Twitter with the app's social sharing features. The data is saved on NikePlus.com which allows integration with the above 2 social networks.
We have no word so far on when to expect Android, BlackBerry or other apps, but Nike says the app will work for iPod touch (second, third and fourth generations), iPhone 3GS and iPhone 4. You can check out the functions of the app in the video below.
[via Mashable]
You Might Also Like:
Like this post? Post Comment and Subscribe RSS