Details about Apple's iTV have been coming in for a while now from multiple sources and now it seems that it's not to far away from materialising. Apple is holding its next press event in San Francisco on September 7 and Bloomberg claims that along with the new iPod Touch will be the iTV which will also bring TV shows for 99 cents via iTunes.
Bloomberg reports that Apple is currently in "advanced talks" with all big TV networks about offering TV show rentals for 99 cents apiece. News Corporation and Walt Disney are reported to be close to signing deals, while NBC, CBS and Time Warner have more reservations about a potential deal.
If the deal comes through, it'll be a major boost for the iTV and also for iTunes, iPhone, iPod and the iPad. Currently users can only buy TV shows from iTunes for minimum $ 1.99, with some shows costing $ 2.99. Making shows available for rent for 99 cents would definitely redirect and increase traffic towards iTunes and that only means big bucks.
The $0.99 TV rentals would be available 24 hours after a show airs. Once purchased, it would be available for 48 hours, free of commercials.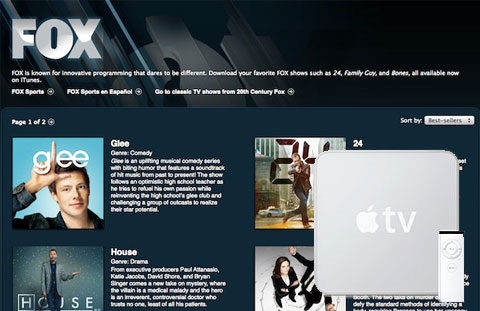 You Might Also Like:
Like this post? Post Comment and Subscribe RSS