Pinger is the company behind the popular iPhone and iPod Touch application called Textfree which gives users free and unlimited text messaging. The app has seen 8 million downloads since its March 2009 launch and users have sent 4 billion texts with it to date. After landing in the top ten US carriers with those figures, Pinger is now taking a step ahead and will be bringing free voice calls to Textfree users.
The Textfree app will soon receive an SIP based VOIP client that will work over both 3G and Wifi. Pinger already gives all Textfree users their own free unique phone numbers and its user-base is huge. The company issued 1.7 million numbers in the last quarter of the year, whereas AT&T issued 1.6 million in the same. Now users will be able to make calls wherever they have a data connection by just hitting the call button which will show a dial pad.
This will be a huge gift for iPod Touch users, who already are the biggest part of Textfree clients, as they'll be able to make free calls from their devices which will now double as their favourite music portal and a cell phone.
The application will also be bringing what it's calling Offers. Users will be allotted a certain number of free minutes every month and when they use those up, they'll be able to either buy more with their credit cards or by completing Offers, which have been popularised by social games.
Offers generally entail doing something simple, like downloading the latest Tap Revenge iPhone app. Pinger gets paid every time someone completes an offer and users get their free call minutes.
This service is revolutionary to say the least as it's sure to shake up the mobile industry with its free texting and calling facilities in a world still paying from their noses to cell phone service providers. Pinger has expressed all intentions to expand their service worldwide and challenge the tyranny of giant carriers currently earning billions.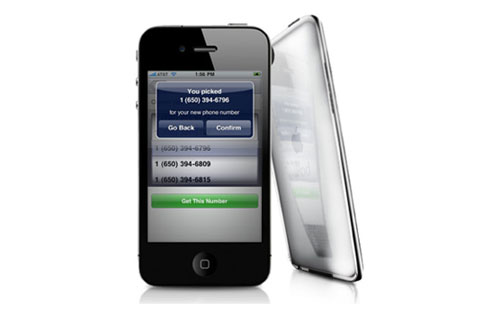 You Might Also Like:
Like this post? Post Comment and Subscribe RSS