It is now confirmed. Microsoft is launching the much awaited Windows Phone 7 on the 11th of next month in New York. The company is holding a consumer press event on the day and confirmed to CNET itself that it will serve as the official kick-off platform for the Windows Phone 7.
The event will not be an exclusive Windows Phone 7 event though; it'll feature more products and will be a consumer focused "open house" similar to the holiday event Microsoft held last year in New York.
Microsoft has been developing the phone for quite a few years now and it has seen several reboots during the period but now it's ready to be released. Microsoft finalised the code for the phone at the beginning of this month and it's reported to be completely different from the previous versions of the device, which were focused on business users. The new design will also feature connections to Xbox Live and Zune music service.
There are a number of companies developing handsets running Windows 7, including LG, Samsung and HTC and the devices are expected to hit the market some time after the formal launch in New York on 11th October. Some of these phones have already gotten approval for sale from the Federal Communications Commission.
Experts predict that the Microsoft's Windows 7 operating system will find it hard to compete with the existing smartphones and their functions that users now can't live without. Multitasking is one of their worries but Microsoft is expected to soon start advertising to invite developers to create programs and applications for the Windows Phone 7 so it has a decent number of apps ready to launch with the phone.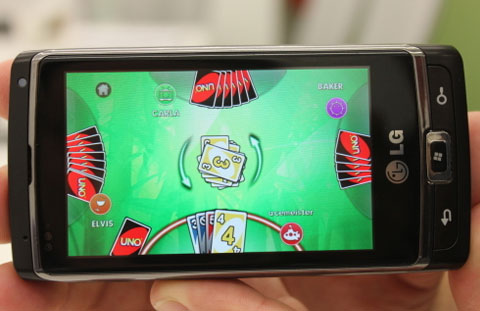 You Might Also Like:
Like this post? Post Comment and Subscribe RSS