Microsoft has introduced a new revamped Xbox.com a couple of hours ago and gamers are already going berserk responding and writing about it online. The site is not only getting a new design, there are several new social features, an avatar creator, Windows Phone 7 integration (as expected) and web games.
The new social features include a unified inbox for messages, friend requests and game requests. You can customise your avatar as you like and even preview with new clothing purchases online. The Marketplace search engine is also getting an upgrade with new filters and browsing options.
A lot of parents worry about the nature of games their kids play online or who are they playing with. Microsoft is adding new and improved parental controls called The Family Reports. Microsoft states on the Xbox Live blog that the new system will help you "understand what your family is doing and how they are using Xbox Live."
The additional features for families are to be expected since the new controller-free gaming system Kinect will launch for Xbox 360 in just two weeks. Microsoft hopes that add-on will attract family members of hardcore gamers to the game console.
However the most interesting upgrade is no doubt the playable web games. Users can play across platforms like Xbox, Windows Phone 7 and web users which is a first. Now the only thing gamers would want is scoring points and achievements while playing the web games. Let's see when, if at all, Microsoft announces that good news.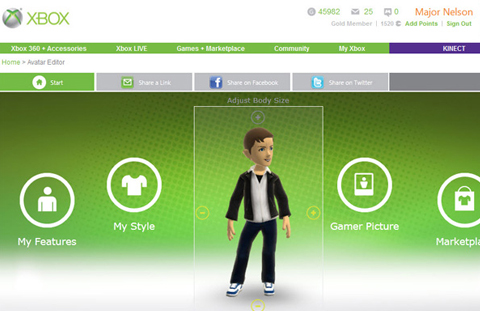 You Might Also Like:
Like this post? Post Comment and Subscribe RSS