After weeks of speculation about the release date and some killer features, Motorola and Verizon have finally unveiled the Droid X at their official press conference in New York. While the world awaits the iPhone 4 to appear on shelves tomorrow, today belongs to the Droid which is boasting features that are enough to give all Apple bigwigs some sleepless nights. Rumours of a July 2nd release have been put to rest as the official date to get your hands on a Droid X is July 15th for $199. All the predicted features and more have also made an appearance on the new smartphone taking the competition between the iOS and Android to the next level.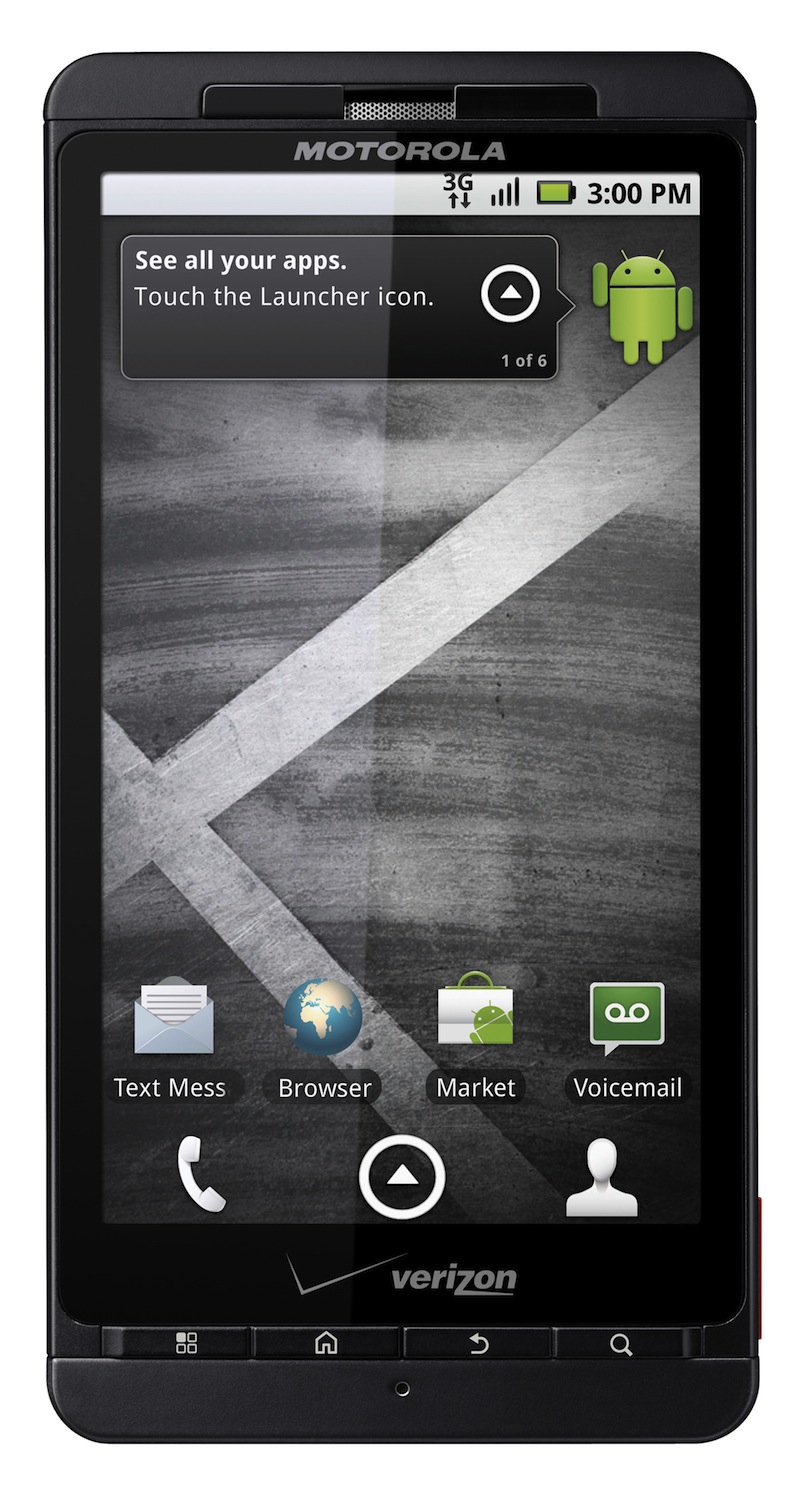 Some of the features of the new Android based set include a 1GHz processor, a 4.3-inch screen, 854×480 (400,000 pixels) and a 16:9 capacitive touchscreen display. It also has an HDMI-out port, full Flash Player 10.1 support and there is an 8MP camera on the back, which can record video in 720p HD. It is compatible with Windows 7 DLNA with a 1GHz OMAP processor.
If you're not impressed already, there's more. There will be 8GB of on board memory on the device, with a MicroSD card slot that can hold up to 32GB of storage. There is 512MB of RAM and it's coming with a 16GB MicroSD card in the box. The keyboard is multitouch-enabled and the device has Swype pre-loaded. It has a WiFi hotspot feature, which can connect up to 5 devices simultaneously. It also comes equipped with Blockbuster, VCast video, NFL Mobile, and Skype.
iOS and Android have their committed users and both are in for a treat tomorrow and on July 15th respectively.
[via AndroidCommunity]
You Might Also Like:
Like this post? Post Comment and Subscribe RSS