A new alternative jailbreak called TinyUmbrella now lets you save your SHSH blobs so you don't lose your jailbreak if you upgrade to new firmware after jailbreaking your device.
An SHSH blob or ECID SHSH is basically a unique signature which is checked against Apple servers whenever you decide to restore the firmware on iPhone, iPad and iPod touch.
Once a new firmware is released, Apple stops signing the older firmware, making it impossible to restore back to the older firmware from iTunes. So, you must save your SHSH while Apple is currently signing them as you won't be able to downgrade back to older firmware to re-jailbreak your device if you lose your SHSH.
The facility is currently not available from Cydia but the creator of Cydia has setup a new server which basically mimics Apple's verification server and can save your older signature (SHSH blob) so that you can downgrade or restore back to the older firmware easily.
Instructions for saving your SHSH with TinyUmbrella
1. Download and run TinyUmbrella and make sure your iDevice is detected.
2. Check "Advanced Options."
3. Under "Device / Version," select the firmware version you want to Save (You can only restore to versions that have SHSH saved).
4. Click on "Save my SHSH."
5. Repeat to save other firmware hashes if you wish.
6. Now, click on "Display SHSHs." It should listed all hashes you have saved on your computer for all your iDevices.
Instructions for restoring:
(Make sure you have saved your SHSH blob locally using method above. If not, repeat the method above for the firmware you wish to restore to.)
1. Backup iDevice in iTunes and then close iTunes.
2. Open TinyUmbrella and make sure you don't get any errors on startup or else you will need to make sure that port 80 is open and that your host file is not set to Read-Only.
3. Click on Start "TSS server,"
4. Download firmware you wish to restore to from here: iPhone/iPodTouch
5. Open iTunes and use the Shift/Option + Restore method to choose the firmware file you wish to restore to (Upgrade button cannot be used)
6. After your firmware is restored you might get a 1004 error. Not to worry, simply click "Kick Device out of Recovery" if you get it.
7. Restore Settings from Backup in iTunes and sync.
[via TiPb]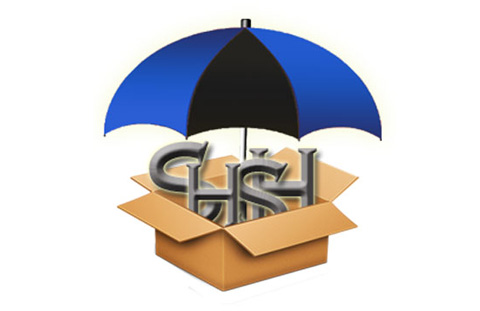 You Might Also Like:
Like this post? Post Comment and Subscribe RSS