iPhone Dev team has delivered on their promise of bringing the iPhone 4 unlock within 48 hours of beta testing. You can unlock your iPhone 4 with the ultrasn0w carrier unlock right now. The 1.0-1 version of ultrasn0w in Cydia is available on jailbroken iPhones but if not, just add the repo666.ultrasn0w.com repository. It works for iPhone 4 baseband 01.59 and 3G/3GS basebands 04.26.08, 05.11.07, 05.12.01 and 05.13.04.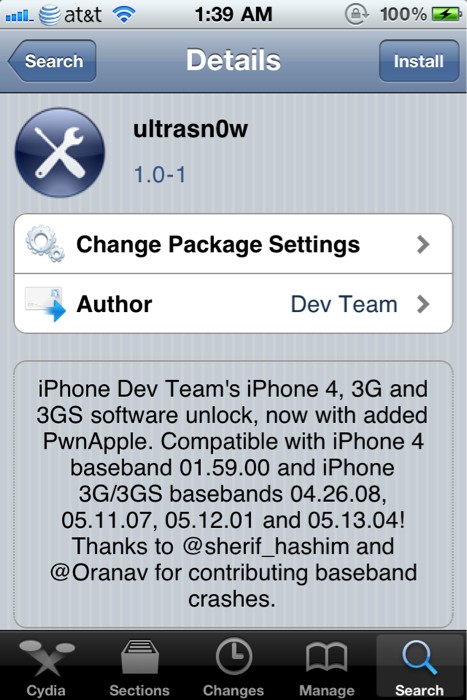 Now that the new iPhone is both unlocked and jailbroken, and that too legally, it'll be interesting to see the trends that are sure to be noticed soon with users switching service providers and downloading unauthorized but legal apps.
You can check out the video below for unlocking your iPhone 4.
[via Engadget]
You Might Also Like:
Like this post? Post Comment and Subscribe RSS