Android users got Google's mobile app for searching by taking a picture 10 months ago and since then Google Goggles has been one of the key points of superiority and competition against the iOS. Android users have rightly boasted of the amazing and very handy features of the app which iOS users could not enjoy. Not any more.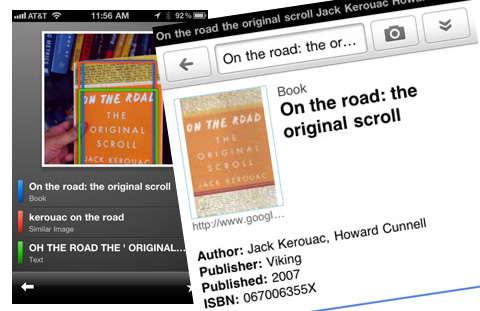 Google may be letting go of the competitive edge it had over iOS with the Google Goggles but it has finally released the app for iPhone 3GS and 4 running 4.0 or above. Google announced on their official Google Mobile blog today that they have placed the app as a feature inside of their Google Mobile app on both phones. Google explained the new and revamped functions of the app, saying:
In the new version of Google Mobile App just tap on the camera button to search using Goggles. Goggles will analyze the image and highlight the objects it recognizes — just click on them to find out more.
Google Goggles processes pictures taken with your phone and creates search results for things like business cards and books by recognising the text within those pictures. It also recognises landmarks, paintings or other historical objects. Google added the ability to translate text in photos a few months ago. The iOS version however is available in English only right now.
The feature is still in its Labs phase and Google continues to improve and perfect it with lots of new features to come in the future. The app is free and now available to download. Watch the video below to take a look through Google Goggles.
Download Google Mobile App with Google Goggles [iTunes Link]
You Might Also Like:
Like this post? Post Comment and Subscribe RSS