After the web based jailbreak released yesterday by Comex, it was announced on Twitter by a member of the iPhone Dev Team at tipb.com that the much awaited iPhone 4 unlock is about to be released. The unlock is expected within the next 24 hours after the beta testing is completed. Unlocking a phone basically allows users to switch service providers and break free of the tyranny of the original.
A lot of users around the world and even those in the Apple authorized countries are sure to switch their current service providers and choose their own favourite cell phone service once the unlocking is successful. Apple's official carrier in the US is AT&T and the flak it often gets from users is no secret. One has a feeling that American iPhone 4 users won't be lagging behind in unlocking their devices. Now that it's legal, there's no reason not to.
Users and experts at tipb advise that using a small scissor or getting a microsim cutter, if you can, will come in handy for re-sizing all those big sim cards that won't fit in your iPhone 4.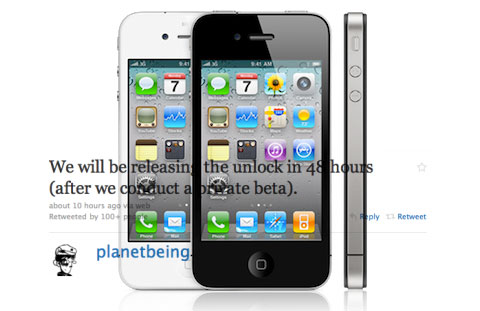 [via Tipb]
You Might Also Like:
Like this post? Post Comment and Subscribe RSS