We told you Apple was delving in to location database when it acquired Poly 9 earlier this month, its second mapping company after it bought Placebase last year. Now, it has just come to light that Apple had actually dumped Google and Skyhook in April this year in favour of its own location database. This was noticed by Techcrunch in a letter sent by Apple in reply to an inquiry about its recent privacy updates. Apple clearly states in the letter that it now relies on its own location based data.
Beginning with the iPhone OS version 3.2 released in April 2010, Apple relies on its own databases to provide location-based services and for diagnostic purposes.
Though its older iOSes still rely on Google and Skyhook, with iPhone OS 3.2 (since renamed "iOS") which shipped on the iPad, and continuing with the new iOS 4, Apple is now in complete control of the location services on the iPhone, iPad and iPod touch.
In the wake of locations and maps becoming the hottest fields around, the move hardly comes as a surprise. It is completely logical for a company like Apple to want to stop relying on other companies and have complete control on their products by developing all they need in-house. It's also a logical step since location based apps and services are the latest craze and becoming big business very fast. Advertisers, startups, app developers, gadgets, all are hovering around it and it's not wise to depend on others as it will only mean losing big bucks.
Google introduced its 'Places' app recently and Apple already offers the 'Find my iPhone' service and both of these obviously rely on location databases and maps. It's clear as day that the battle for 'locations' is only going to get tougher in the coming days.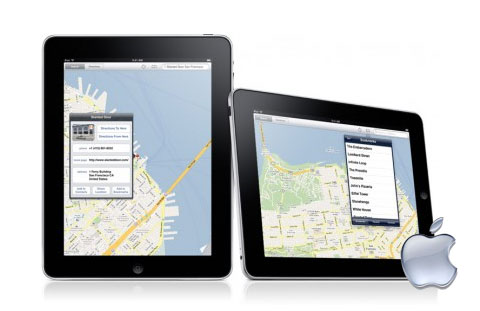 [via TechCrunch]
You Might Also Like:
Like this post? Post Comment and Subscribe RSS