It's just been a month since the iPhone 4 launch and amidst the entire media furore over its connectivity issues and Apple's clarifications, iPhone fanatics have already started the countdown to the release of the iPhone 5 or whatever Apple decides to call it. Among them are a huge number of iPhone 3G and 3GS holders who didn't buy the iPhone 4 and decided to wait for the next update in 2011. It won't be wrong to say that those unhappy with the now world famous new antenna design of the iPhone 4 are also among the ones compiling their wish list for features they want to see in the next generation iPhone.
So, what exactly can make the 2011 version of the iPhone a true dream smartphone. For starters, any one and everyone will agree that it's that nasty little antenna design that needs to go and replaced with one that does not result in a 'death grip'. Some other features that all iPhone users would love to see next year can be summed up as follows.
4G network compatible:
It's almost sure to come with the next update in 2011 but just to stress on the fact, it's very important that Apple provides next generation 4G data network support which the iPhone 4 lacks. Probably this is why Apple didn't call the device iPhone 4 G. Reports suggest that AT&T will have their 4 G network up and running by 2011, that's good news.
Fewer failed and dropped calls:
This is a no brainer. A lot of states and cities like San Francisco and New York have the highest ratio of customer complaints regarding failed and dropped calls. AT&T needs to find a way to fix that ASAP.
Better battery life:
Apple says that the iPhone 4 has 40% more talk time than the previous models and as it has improved battery life with every update, it makes sense to expect that the next iPhone will leave behind the current one.
1.5 GHz A4 processor:
If the iPhone has I GHz A4 processor, the new update should at least take it to 1.5 GHz. Apple designs and creates its own CPUs following its acquisition of PA Semiconductor and the up grade should not be a problem.
Better camera:
It's still a mystery why this wasn't done with the iPhone 4. The cameras were up graded alright but with rival smartphones like the Droid X and Evo 4G going for 8 and 12 megapixel cameras, iPhone 4's 5 megapixels seem outdated and ancient. Rumours suggest that Sony is currently developing an 8 megapixel camera for the next iPhone, it better do.
Video chat (FaceTime) over 4G network:
iPhone 4's Face Time currently works only on WiFi and other iPhone 4s, which is a let down. Let's hope to use it over a cellular data network, and that it's supported when AT&T's faster 4G network ramps up in 2011. We'd also like to see the ability to make video calls with PCs.
More memory:
It was a surprise to a lot of people that the iPhone 4 only comes with 16 and 32 GB worth of memory; another area where rival smartphones score over it. The next iPhone needs to up grade to 64 GB.
RFID:
It was speculated recently that Apple may be considering integrating Radio Frequency Identification (RFID) in to the iPhone. The technology is sort of a bar code replacement which could allow your iPhone –among other things- to act as a payment device or even a car key. These are still rumours but if it happens it'll only add to the coolness factor of the next iPhone.
HD output:
Right now, you can't output 720p or 1080i HD video from an iPhone (any iPhone). We hope Apple allows for HD output in the future, particularly when you consider Sprint's Android-powered Evo has full HD output via HDMI.
Built-in IR: It would be great to have a built in IR in the next iPhone so it's no longer required to attach an IR dongle to the device every time to use it as a universal remote.
Biometric security:
Another cool gesture would be the option to swipe your finger to unlock your iPhone instead of entering a password. Apparently Apple has filed some patents related to this feature.
All the above may be one's wishes but they all seem pretty reasonable to demand and if Apple manages to achieve the feat of including these upgrades, the iPhone 5 could be on its way to becoming the best smartphone on the planet. And once again, please change your antenna design, Apple.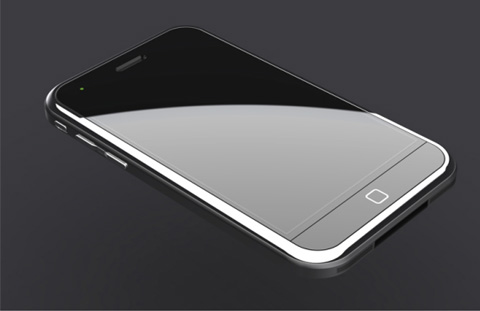 [via CNet]
You Might Also Like:
Like this post? Post Comment and Subscribe RSS